Happy Tuesday, everyone!
Yep, I'm really sticking to that Friday schedule, aren't I? Don't get used to it, though 😜 Next week, we're back to normal; it's just that I didn't want to go on and on about 2021 until it's almost time to wrap up 2022… Which is why, today, you're getting the very last of my 2021 reminiscing!
Interestingly enough, I've never actually done this particular post myself. I always love looking at everyone else's statistics – those beautiful graphs 😍 – and hearing about all of your inspiring reading goals, but until this year, I've always been too lazy to tell you about anything other than my favorite and least favorite books.
This year, though, that is going to change! So, without further ado, let's look at a few numbers and some of the things I hope to accomplish in 2022!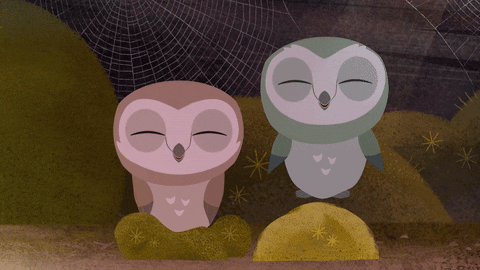 Overall, 2021 was a great reading year for me. Even though I cheated spectacularly on my Goodreads Reading Challenge by lowering my original goal of 100 books to 80 on the very last day of December, I actually read way more page-count-wise than I have in any of the previous four years, and I also came across so many new favorites that it's absolutely insane!
(If any of you want to check out my full Year in Books, you can do that here.)
Furthermore, I also reread A TON in 2021. I don't know exactly how much, since I have a whole list of really weird reasons for not keeping track of my rereads, but it was definitely more than in 2020 or the horribleness that was 2019. And it was wonderful!! There's nothing as comforting as revisiting old favorites, especially when you're trying to procrastinate working on your master's thesis 🤣
For now, though, let's ignore the rereads (and any thesis-related math textbooks) and take a closer look at the books I first discovered in 2021! Because what kind of math nerd would I be if I didn't provide you with some statistics?
---
** 2021 Wrap-Up, Part One: Bookish stats that are most definitely extremely interesting and show-off the non-existent Excel skills of a blogger too dumb to successfully transition to StoryGraph and use their pre-made charts **
---
1. Genre
I've always said that I will read just about anything, but that my favorite genre is fantasy, right? Well – here's the proof 😁
Overall, I'm very happy with this distribution, especially since the fantasy I read was also very multi-facetted in terms of sub-genres. I had everything – cute contemporary worlds with a dash of magical realism, mysteriously atmospheric historical settings, gritty post-apocalyptic futures, alien worlds with extremely complicated politics and magic systems – and it was great!
---
2. Age Range
Huh – I guess I really am reading a lot less YA than I used to 🤔 I must be getting old!
However, on the whole, I'm pretty happy with the trend this chart shows. A bit of variety always spices things up, but since I am technically an adult (albeit one who fails at the simplest adulting tasks, such as trying to sort out their health insurance plan), I guess it's only natural that that is the age range I'd be reading the most books in.
---
3. Format
This one isn't all that surprising. I love reading my books physically over anything else, but the library and my lovely book lending friends don't have every book I want to read and I'm also too poor (and too low on shelf space 😅) to buy them myself. So despite me not particularly liking them, e-books are my savior! And yes, Scribd is a huge contributing factor 😁
As for audiobooks, you can really tell that they took a huge hit thanks to the pandemic. I've been stuck at home almost all year, so the commutes that I usually listen to them on were gone. Plus, after I moved to a place where the woods were crowded with particularly small-talk-friendly people, my listening-to-audiobooks-on-walks time also took a huge dent…
---
4. Rating
I said I had a great reading year, didn't I? I do not give out five-star ratings easily, so the fact that I had 16 of them this year is absolutely mind-blowing 🤯 I'm normally lucky if I have more than five…
Also, although I did read some pretty awful books too, nothing was horrible enough to earn a one-star rating this year. And as much as I love ranting about a bad book every once in a while, my hatred of reading them still outweighs by love for complaining, so I am very happy with that!
If 2022 turns out to be even half as good as 2021 was reading-wise, I'm definitely not complaining.
---
5. Language
This one could admittedly have a bit less of a left-shift 😅
I mean, I am very happy that I read stuff in French and Russian at all, since my language skills are far from perfect, but for someone who keeps complaining that the German book industry has been taken over almost completely by translated literature and that creative writing isn't valued enough in our school system, I am failing abysmally at supporting local authors. Especially when you consider that out of the eight books I read in German last year, five were translated from other languages 🙈
---
So yeah – those were some graphs that I thought were interesting 🤷‍♀️ If you'd like to see graphs relating to variables I didn't include here next year, you're more than welcome to make suggestions! Regardless of that, though, I'd love to know where our reading trends look similar and where they differ, so feel free to tell me in the comments!
But first, let's get into the second part of this post! Keep those statistics at the back of your mind, because now, I'm gonna tell you about some of the reading-related goals I have for 2022!
---
** 2021 Wrap-Up, Part Two: Ten bookish and bloggish goals for 2022 that Naemi is currently sure she will accomplish but will probably have failed at miserably when she checks in on them a year from now **
---
1. Read 100 books, maybe
Have I set my Goodreads Reading Challenge to 100 books again? Of course I have 😂
I usually read pretty close to a hundred books a year anyway, so setting it to that number will give me a good estimate of whether or not my reading is on track compared to previous years. I am a huge perfectionist and tend to let my free time slide in favor of work, so how much I'm reading tends to be a good indicator of how well I've got my workaholic tendencies in check… If it starts to look like reaching that 100 is far out of the realm of possibilities, it's probably time for an intervention!
But am I going to force it if it looks like I'm not going to make this goal? Nope. I'll just lower my Goodreads goal by however many books it takes again 😁
---
2. Read Harry Potter and the Philosopher's Stone in Russian
I failed miserably at this last year; in fact, I didn't even make it past the first chapter. But I've also improved my language skills significantly since then, so I am sure it's doable!
But why this goal? Well, apart from the fact that I'm sure to come across countless translation gems, I really want to get to a C1 level in Russian eventually, and the only way to do that is to consume the language in as many forms as possible. Which includes books! And since I've read Harry Potter so many times that I practically know it by heart, it seems like a good place to continue 🥰
---
3. Read a Russian children's book (In Russian, duh!)
Since I already know Harry Potter really well, reading it in Russian should be doable despite its length. However, since it's a translated novel, it won't give me the authentic Russian cultural experience, so I also want to read something in Russian that hasn't been translated.
And because I'm too intimidated by anything that doesn't have pictures and is really long, a children's book it is! 🤣
---
4. Read at least three books in French
Moi: Tais-toi, voix!
I am a lot better at French than at Russian, but my language skills nonetheless have a long way to go. So three books it is! That's how many I read in 2021, so this should definitely be doable.
---
5. Read at least ten German books (German books, Naemi, not books in German!)
Remember all that stuff I said about me wanting to support authors from my own country? Well, maybe it's time I started acting like it.
I'd also like to pick up a few more German classics in 2022, since classics always give you such an interesting historical perspective on a country and its literature! Apart from the horrendous Schimmelreiter, though, I don't think I've touched any since starting university, so that definitely needs to change.
---
6. Read books from at least ten different countries that do not include the US or the UK
You can bleat about reading diversely all you want, but if you only ever read books by American or British authors, I'm not going to think you're that diverse of a reader – even if the books you read are filled to the brim with POC or LGBTQIA+ representation.
Feel free to come at me for this; I stand by my opinion!
However, I'm definitely guilty of reading very anglocentric books myself, so I'd like to branch out a little. This might be a bit of a morbid goal, but before I die, I'd like to have read at least one book from every country in the world. Since there are about 200 of those, I'd better get a move on… So if you live outside of the US and UK and have any recommendations from your country, let me know!
---
7. Purge those bookshelves!
This, my friends, is the current state of my bookshelves:
Even though I unhauled several stacks of books last year, the shelves are still filled to the bursting point, and quite honestly, it's driving me nuts. Now that I've freed up enough space to give me an inkling of how nice it can be to not have double-stacked rows, where you can actually reach the books in the back without accidentally dropping everything in front of them, I kind of want to get rid of the double-stacked rows altogether.
Will I reach that goal? Probably not 😅 But in order to get closer, here are some steps I intend to follow:
Take everything off the shelves that I have not reread within the last five years and that I do not see myself rereading in the next two years. The only exception – classics and textbooks that I might need for school.
Stack the books on the floor, where their presence is sure to annoy me. Putting them back on the shelves is not allowed unless I reread them first. If they're still on the floor by mid-2022, they have to go. IT DOES NOT MATTER HOW ATTACHED YOU ARE TO THESE BOOKS, NAEMI, IF YOU'RE NOT READING THEM, THEY'RE OUT OF HERE! It's not like you'd ever recommend them to anyone else, either, so quit holding on to them!
Do not buy any books that I have not already read and loved. Exceptions may only be made for series continuations – if I have read and loved all of the other books in the series.
Digitalize my university notes. Those binders take up a shit ton of space, so getting rid of them sometime in the future seems like a smart course of action. However, it's okay if I hold on to the binders for a few more years, until I've made up my mind whether I want to return to university for a PhD or not.
---
8. Re-outline Ascent of Air and write at least 50k words of a first draft
For those of you who don't know, Ascent of Air is the first book in a fantasy series that I started writing several years ago. I still love the general ideas behind the story, especially the world and the characters, but the original plot is so embarrassingly simplistic that I absolutely detest the version I currently have.
Anyway, I've been meaning to rewrite this book for ages – in fact, I think I even mentioned on this blog that I was going to back in 2020 – but then university and blogging got in the way. This year, though, I finally want to prioritize personal writing projects again. If I post less because of it, so be it. It's always been my dream to become an author, and I don't want to lose sight of that just because I'm focusing on things that can be achieved more quickly!
---
9. Get to an A2 level in Swedish (and a one-year streak on Duolingo while you're at it)
I suppose you could argue that this isn't really a bookish goal, but since I plan on using the Swedish textbook my parents gave me for Christmas to achieve this, I'm counting it! Besides, I need someone to hold me accountable 😁
In pursual of my huge childhood dream of visiting Sweden someday, I've been dabbling in Swedish on Duolingo for a while now, but I didn't want to start pursuing it seriously until I felt that my Russian was stable enough that it could survive with less attention.
This year, though, I think I'm finally at that point, and even though I can't really say much beyond "Hej! Jag heter Naemi och jag kommer från Tyskland!", I've been having so much fun! I'd almost forgotten how thrilling learning a new language can be at first, and Swedish is particularly fascinating because of how many similarities it has to German. I'm in nerd heaven, guys! 🥰
Anyway, I really want to make my way through the whole textbook this year, and I also want to keep getting a bit of additional input on Duolingo by trying to maintain a streak for as long as possible.
---
10. Figure out graphics and change this blog's design to something I actually like
Let me tell you a secret – I actually detest my blog's color scheme and its general air of graphic boringness 🙈 A Book Owl's Corner's current look was always meant to be temporary, until I figured out enough about graphic design to turn it into the version I actually wanted. Only, I never did.
So this year, I need to stop being so freaking lazy! I want a blue blog, with my own logo of an owl sitting on a pile of books. I want dividers and headers that are pretty and match my blog theme. I want a featured image template that everyone will immediately recognize and that will save me the trouble of designing something new for every single one of my posts.
This year, it's got to happen. And if you have any good tips as to where I should start, please tell me!
---
And that was it for today! As always, I'd love to hear from you, so feel free to tell me all about your own statistics and bookish goals down below. How many books did you read in 2021? Did you like the majority of them? What format do you usually read your books in? Are you planning to read anything specific in 2022, or to hone any new skills? What is your biggest reading goal? I would love to know!