Happy Friday, everyone!
Can you believe we're already at the end of 2021? Somehow, this year simultaneously managed to fly by and drag on and on and on, and I'm honestly not sure how I feel about it.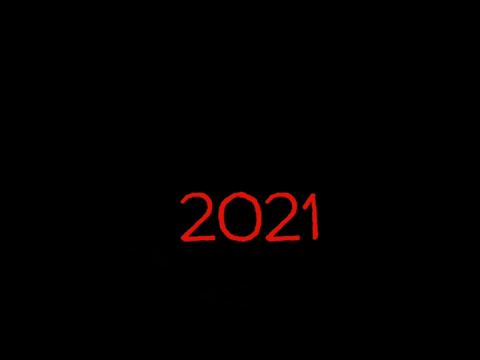 On the one hand, 2021 was undeniably horrible. I spent a large chunk of it in COVID lockdown, kept getting travel plans cancelled, attended funeral after funeral, injured my foot so badly at the beginning of the year that I was unable to walk for weeks, was under enormous pressure to finish my master's thesis (but couldn't talk to anyone about it because nobody, not even my fellow math students, understood what I was doing), moved twice, flooded my room, and had several existential crises over being an adult but still not knowing what I wanted to do with my future.
On the other hand, 2021 was also kind of perfect. Since I had much more time to myself, I was able to pour a lot of it into music, reading, and writing. I joined a choir, finally had orchestra practice again after over a year, and even attended an online concert. I visited one of my best childhood friends in the Netherlands and managed to buy a birthday card without the shop owner realizing that I spoke next to no Dutch. I got my B2 certificate in Russian (although it also took me over a month to read a 60-page children's book, so I wouldn't put too much trust in my language competence) and two master's degrees (one in science and one in education).
So yeah, overall, I'd say 2021 was a pretty normal year of ups and downs. December, though, was most definitely an up! Granted, I nearly died from nervousness when I had to defend my thesis, but after that, I spent the whole month baking, reading, playing in the snow, watching movies, and celebrating Christmas.
But before I ramble on even more, let's get to what I actually read in December!
Yes, I am aware December isn't over yet. But I'm leaving for a New Year's Eve crime dinner party in a few hours and still need to finish my costume, so there's no way I'm reading over 600 pages of Ship of Magic before December is over. Which means you might as well get this wrap-up now 🤷🏼‍♀️
Let me warn you though: I read A LOT. Like a lot, a lot. So you might want to skim ahead…
(Writing this wrap-up was an absolute pain, though, so maybe you could find it in your heart to appreciate at least one of these reviews?? 🙃)
---
---
Wicked Souls (The Marionettes #2) by Katie Wismer (4/5 Stars)
Even though I'd technically already read it, Wicked Souls was one of my most anticipated releases of the year. Gruesome, dark, and steamy, it is by far my favorite book that Katie has written so far – which is saying something, because as her long-time beta reader, I've read all of her novels in various stages of completion – and I couldn't wait to hear what other people thought of it!
The second installment in a new adult paranormal fantasy series, Wicked Souls picks up right where The Marionettes left off and is action-packed and bloody right until its very end. Still haunted by the events leading up to her final initiation task, blood witch Valerie Darkmore now has even more on her plate. There's a deranged killer on the loose, and since he might be connected to one of Valerie's biggest secrets, it's imperative that she and Prince Reginald get to the bottom of the murders before anyone else does. Even worse, it soon turns out that a psychotic vampire killer might be the least of Valerie's problems…
Overall, I loved how dark of a turn things took in this book. You're never sure who you can trust, which makes me all the more invested in these characters and their various relationships. And although I personally would have liked to see a bit more politics and gotten a few more answers, I'm definitely invested in this series (and the romance 😍) and dying to get my hands on book three!
---
Rhythm of War (The Stormlight Archive #4) by Brandon Sanderson (4/5 Stars)
And thus, you get my final Stormlight Archive review for probably a long time. How have I already read all of the books in this series? Why is the publication date for the next one so far away?? 😫
Needless to say, I loved this one, too. Due to a couple of pacing issues – the middle dragged, two of the protagonists disappeared for about 500 pages, and the ending felt a bit rushed – it is my least favorite in the series, but it was still really epic 🥰 We got some major reveals and, best of all, we were back with all of my beloved characters!!
And that's as specific as I'm going to get. I see no possibility of reviewing this in greater detail without spoiling the previous three books in the series, so if you want to know more of my thoughts, you'll have to check out my spoiler-filled review instead.
All I can tell you is: The Stormlight Archive is an amazing character-driven high fantasy series. Don't be intimidated by its thousands of pages; reading them is so worth it!
---
Interference (Semiosis #2) by Sue Burke (3/5 Stars)
Semiosis, a multigenerational interplanetary colonization story with a power-hungry alien bamboo plant, was one of my favorite books of 2019, so obviously, I was beyond excited to finally have gotten my hands on the sequel! Unfortunately, though, I did not think Interference was anywhere near as good as its predecessor.
Taking place about a century after the events of Semiosis, Interference begins not on Pax, but on Earth. Although it's been 200 years since the original colonists left and Earth has long since lost contact with the planet, nobody has ever been to check on Pax. Now, however, a scientific expedition is supposed to change that.
Told from the perspective of multiple characters – both from Earth and Pax – Interference is an extremely interesting exploration of culture. We see how isolation and natural disasters can shape a society into something wholly different from what we know and get to observe what kinds of misunderstandings might arise when people who were originally from the same planet meet again after hundreds of years.
So yes, like Semiosis, Interference definitely gets you thinking. The problem is that, in Semiosis, everything about Pax was new. Which means that the super cool world-building and intriguing what-ifs distracted from the fact that the story was more philosophy-driven than character-driven. In Interference, though, Pax is no longer an unknown variable, and the endless descriptions of its plant-life failed to keep particularly invested. I was way more interested in what was up with future Earth, but apart from vague hints at a super creepy global totalitarian government, we got very little. Which, together with Sue Burke's rather detached way of writing characters, was a guaranteed recipe for disappointment 😅
My overall verdict: I still adored the super nerdy sci-fi and language details, as well as all the questions the story posed, but unfortunately, I just don't think that the plot and characters can compete with Semiosis.
---
Mexican Gothic by Silvia Moreno-Garcia (3.5/5 Stars)
It's been a while since I read a horror book, but Mexican Gothic certainly had that gothic, atmospheric feel down! Though it is set in 1950s Mexico and therefore heavily influenced by Mexican history and culture, it also gave me extreme Victorian England and Edgar Allan Poe vibes, which I was totally here for 🤗
When her father receives a frantic letter from protagonist Noemí's newly wed cousin, full of claims that her husband's family home is haunted, he sends Noemí off to check on what is truly going on at High Place. After all, nobody really knows Catalina's new husband or his family, and whether they will be able to provide the medical care Catalina needs. Spurned by her father's promise to let her attend the university of her choice, Noemí agrees, little knowing that there might be more truth to her cousin's tales than she would like to believe…
Overall, I really enjoyed Mexican Gothic's creepy atmosphere and how entangled it was with the themes of nature and colonialism. And the literary references!! Victorian gothic fiction is a bit of an obsession of mine, so I loved all of the allusions Silvia Moreno-Garcia snuck in here. And The Cosmic Race bashing!! 🤣🤣🤣 In case you didn't know, José Vasconcelos' The Cosmic Race is one of my most hated books ever, and seeing Noemí also hate on it gave me extreme satisfaction…
The book's weak point, though, were its characters. All of them, except Noemí and possibly Francis, fulfilled very cookie-cutter horror story roles. There was the damsel in distress, the wronged maiden, the power-hungry patriarch, his demure wife, the rebellious son… These stereotypical roles and the underlying formulaic plotline made the book kind of predicable, at least in my opinion.
So yeah, overall, I very much enjoyed Mexican Gothic while I was reading it, but it didn't really take me by surprise or leave a lasting impression, either. It's a solid and creepy horror story, but apart from the Mexican influences, I don't think it really sets itself apart from other books in the genre.
---
The House in the Cerulean Sea by T.J. Klune (5/5 Stars)
😍😍😍😍😍😍😍😍😍😍😍😍😍😍😍😍😍😍😍😍😍😍😍😍😍😍😍😍😍😍😍😍😍😍😍😍😍😍😍😍😍😍😍😍😍😍😍😍😍😍
Sorry for the excessive emoji-usage, guys, but there are simply no words to express how much I loved this book!!! Even though The House in the Cerulean Sea is technically written for adults, the writing has a magical, distinctly middle-grade feel to it that transported me back to my childhood and lured me into a tale that was so heart-wrenchingly cozy that I wanted to cry.
The story begins when Linus Baker, a forty-year-old Case Worker at the Department in Charge of Magical Youth, gets summoned by his superiors to inspect an orphanage that houses magical children so dangerous that his mission is considered highly classified. Although Linus doesn't particularly want to leave his home, you don't say "no" to Extremely Upper Management, so, with his cat Calliope and a healthy dose of apprehension in tow, Linus makes his way to the Marsyas Island Orphanage…
I loved so many things about this book. Each and every one of the characters (but particularly Linus, Arthur Parnassus, Sal, and Lucy) wormed their way into my heart, and seeing Linus' relationships with the inhabitants of Marsyas Island develop was wonderful. I adored the romance. I loved that this was such a hopeful story, set against the backdrop of a world that clearly wasn't perfect, but had a horrifying history of persecution and discrimination.
In fact, the only thing I possible I have to criticize is that all the children groaned when Arthur said it was time for them to do math 😤 Why??? Why do all you authors out there think it is necessary to demonize this subject and add to the discrimination it is already facing?? Couldn't at least one of the children have liked math and seen it for the beautiful creation it actually is? 😭
Math discrimination aside, though, this book was great. You should go read it.
---
Piranesi by Susanna Clarke (3/5 Stars)
Told through journal entries, Piranesi takes place in a labyrinthine house with endless corridors that are full of statues and half-submerged by seawater. The only non-dead person who lives there is Piranesi – although Piranesi is certain that that is not his name – but sometimes, the Other comes to visit him. Like Piranesi, the Other is human, but he does not understand the labyrinth the way Piranesi does, which is why he needs Piranesi's help to complete the Ritual – which, according to Piranesi, "is a ceremonial piece of magic by which the Other intends to free the Great and Secret Knowledge from whatever holds it captive in the World and to transfer it to ourselves" (p. 56).
If this description of Piranesi has left you utterly confused – Congratulations! You now know what it feels like to actually read the book!
However, complete and utter confusion is not the reason why I seem to be the only person in the world who isn't showering this book with stars and praise 😅 In fact, the being confused part just made me more invested to figure out what the heck was going on here! Piranesi has one of the coolest uses of unreliable narration that I have ever come across, and once I actually started figuring things out, I was hooked!
The path there, however, was GRUELING. Without giving too much away, there are basically two places of relevance in Piranesi: the labyrinth and wherever the Other is from. And, I'm really sorry, but the labyrinth bored me to tears! For pages and pages, Piranesi walked from vestibule to hall to vestibule, mumbling to himself how much time had passed since the albatross came and that he needed to beware of the sixteenth person, and I just did not care! The labyrinth's only purpose was, in my opinion, to confuse the hell out of the reader and provide contrast to that other, second place. If you take away the labyrinth, Piranesi's plot suddenly becomes really streamlined and uninteresting, so you need the labyrinth to add a bit of disorientation into the mix. However, seeing that the majority of the book takes place in the stupid labyrinth, couldn't you have given it some sort of relevance, Susanna Clarke? I just didn't care about all the statues and vestibules!
However, even though I do seem to be in the minority about my hatred of the labyrinth, I do agree with all the Piranesi-lovers out there that the mystery aspect of this book and the reveals the mystery eventually leads to are utterly captivating. After I'd made it to the second half, I could not put this down!
---
Ace of Spades by Faridah Àbíké-Íyímídé (4/5 Stars)
If you're looking for a page-turner, look no further. This is one of the best YA contemporary/mystery novels I've read in a while, and I think the hype surrounding it is totally justified!
Ace of Spades follows two high school seniors at an elite private academy – head girl Chiamaka, who has her sights set on Yale, and Devon, who dreams of becoming a famous composer. Apart from being the only two Black kids at their school, Devon and Chiamaka have nothing in common. According to Devon, Chiamaka is a stuck-up, snobby people-pleaser, and all Chiamaka knows about Devon is that he's weird, gay, and geeky. But when Chiamaka and Devon both start receiving threatening texts from a mysterious "Aces", they have no choice but to work together before Aces spills their darkest secrets and ruins their future.
Ace of Spades has it all – complex characters, an engrossing plot, political commentary, mystery. The only complaints I have are that
a) the romances border on double instalove,
b) thanks to five years of Latin classes, I guessed the novel's big twist almost immediately, and
c) in a few situations, I thought the characters were naive to a point that it was almost unbelievable. (But maybe I've also forgotten how dumb I was in high school, so take that last one with a grain of salt.)
---
The Lost Future of Pepperharrow (The Watchmaker of Filigree Street #3) by Natasha Pulley (4/5 Stars)
Natasha Pulley just knows how to write weird stuff in the most captivating way possible 🥰 The sequel to The Watchmaker of Filigree Street, The Lost Future of Pepperharrow leaves Victorian London behind in favor of late 19th-century Japan, but still provides us with the same captivating mixture of magical realism, science fiction, steampunk and fantasy elements that were present in the first book.
Since the plot of this one is very closely tied to a major reveal in The Watchmaker of Filigree Street, I can't really tell you much more than that, but just know that I loved this book! The story was, in the most literal sense possible, extremely atmospheric and haunting. The language and culture tidbits had me engrossed. Thaniel, Grace, and Katsu were back, along with a cast of new characters that I also immediately fell in love with. Like, how could anyone not love Six or Takiko? Or Owlbert? 😍 (If people had mentioned there were owls in this, I would have read it much sooner!)
And then, of course, there was Mori. After reading The Watchmaker of Filigree Street, I still had no clue what to make of him. Was he an evil mastermind manipulator, or a lonely misunderstood man who truly cared for Thaniel? Let's just say that after this book, I have the answers that I need. And those two scenes at the end!!! AHJKHXVXVJHGW!!!
Anyway, this was a great book. It's not getting five stars, because I thought the beginning dragged a bit and the climax felt a bit rushed, and also because I was in a lot of political confusion somewhere in the middle (though that might be my fault for reading those parts very late at night), but it was still really good. For those of you looking for something slow-paced and out of the ordinary – this series is for you!
---
The Obelisk Gate (The Broken Earth #2) by N.K. Jemisin (3/5 Stars)
While I absolutely adored The Fifth Season, the first book in the Broken Earth trilogy, this second book was a bit of a letdown. Don't get me wrong – I still enjoyed it, loved being back in this world and with these characters, and really liked the additional POV. Nassun's perspective was fascinating, particularly regarding her relationship with her parents.
However, in my opinion, this book suffered heavily from "middle-book-syndrome". While The Fifth Season was full of action and mystery and ensnared me with its captivating mixture of sci-fi, fantasy and post-apocalyptic world-building, I felt like The Obelisk Gate barely added anything new to the picture. Most of the reveals we got were so unspecific that I had already guessed them while reading the first book, and apart from Nassun's storyline, the plot mainly consisted of people sitting around in an underground complex and waiting for stuff to happen. Well, I was waiting for stuff to happen, too, and it pretty much never did!
Still, I absolutely love this world and am obsessed with these morally gray characters, so I'm still really excited to read the finale. Hopefully, there'll be some grand reveals and mind-boggling twists in that one!
---
Maurice by E.M. Forster (4.5/5 Stars)
How did I, in all my years of studying English literature, never even hear about this book? It's a travesty! Forget all the homoerotic tension that Dorian Gray is always praised for – this is an openly gay classic, with lots of yearning, pining, and some pretty explicit scenes that I never would have expected to find in a novel written over 50 years before Britain decriminalized homosexuality.
As the title suggests, we follow a young man named Maurice, watch him grow up, and see him slowly come to terms with his own identity. The novel starts when Maurice is still a young schoolboy, but the majority of the narrative takes place during his years at university – which gave me major dark academia vibes, by the way – and the years after Maurice has finished school.
And guys – it was sooo good! 🤩 The writing is absolutely beautiful, Maurice's relationships (both romantic and platonic) were really well developed, and there's happiness, heartbreak, and hope. While I do have a small criticism to make about the ending (which I can't share without spoiling things, but feel free to ask me in the comments if you want to know more), I think this book is pretty close to perfection, especially when you consider the time period it was written in. Classic-lovers and non-classic-lovers out there – go read this!
---
People We Meet on Vacation by Emily Henry (4/5 Stars)
What with the insane amount of fantasy I'd been reading in the last few months, I was craving something contemporary and cheery. So when my parents decided to give me People We Meet on Vacation for Christmas, I was thrilled, especially when it turned out to be exactly what I'd wanted!
People We Meet on Vacation has one of the best friends-to-lovers romances I've ever come across – there's lots of friendship, lots of banter, lots of meaningful conversations, lots of character development, and, eventually, lots of yearning 😍 Honestly, guys, it was so well done, and, additionally, we also got loads of travel content! On the one hand, this made me supremely jealous – Remember how I had all these grand travel plans that got cancelled by COVID? – but on the other, I was living vicariously through Poppy and Alex.
My only complaint is that I would have liked a bit more plot and focus on the travel rather than the romance, especially towards the end of the book, but that's probably just grumpy old me talking. Overall, I really enjoyed this, and would highly recommend it to romance fans!
---
Skyward (Skyward #1) by Brandon Sanderson (5/5 Stars)
Guys, I have come to the conclusion that Brandon Sanderson might not be human. Because if he is, how on Earth does he write so many amazing books in such quick succession?
Needless to say, I loved Skyward. It might be sci-fi instead of fantasy, and YA instead of adult, but it was every bit as good as anything else the man has ever written. I am OBSESSED!!! I want a spaceship! I want a squad of friends who would risk their lives to protect me from aliens!
Anyway, before I start gushing too much and become entirely incoherent, Skyward takes place in the future, on a planet called Detritus where humans have taken shelter in underground caverns to protect themselves from an alien race called the Krell. Nobody really knows what the Krell look like or why they keep attacking. All people know is that, in order to survive, they must fight back and value bravery above all else. Something that Spensa's father, one of the most decorated pilots in Detritus history, failed to do when he cowardly fled from battle, died, and brought shame upon the entire family. Yet, however impossible it might seem, Spensa dreams of becoming a pilot herself. And she's willing to go to great lengths to achieve it.
This book, guys, is awesome 🤩 I never expected to fall so in love with something that takes place almost entirely at a military training academy, but there you are. There's an AI spaceship! Found family vibes! A mentor-mentee relationship that almost had me bawling my eyes out! Training scenes! Death! Intrigue! Aliens! Like I said, I'm obsessed 😊
---
Der Schimmelreiter by Theodor Storm (1.5/5 Stars)
(As far as I'm aware, this German classic has been translated into English on several different occasions and is therefore known under three different titles: The Dykemaster, The Dikegrave or The Rider on the White Horse.)
Youngest brother, I must admit that I misjudged you. After reading this myself, I wholeheartedly forgive you for solely relying on the Wikipedia summary when you were supposed to read this for school… I HATED this book!!
Seriously, how did this ever become a famous German classic? Granted, maybe we already weren't off to the greatest start when the protagonist strangled his neighbor's cat a few pages in and everybody mysteriously forgave him for this, but apart from beautiful landscape descriptions and what I suppose are realistic depictions of everyday life in 18th-century northern Germany, I really don't see what this book has going for it.
In addition to having two completely unnecessary frame narratives, the novella mostly tells us about the stupendously boring daily life of its utterly unlikeable protagonist Hauke Haien, and his aspirations to build dykes. That's literally it. Hauke is unfriendly to everyone, somehow still manages to find a rich girl willing to marry him, and then he gets people to build dykes and obsessively stares at them.
For some reason, a bunch of people apparently think that this is a hauntingly beautiful ghost story, but I don't see it. Literally the only think I liked about it was its ending, and that was out of pure spite and pettiness. So no, I am definitely never rereading this!
---
Les six compagnons de la Croix-Rousse by Paul-Jacques Bonzon (3.5/5 Stars)
(As far as I'm aware, this series has never been translated into English, so I suppose you'll probably have to speak or learn French if you want to read it…)
Les six compagnons de la Croix-Rousse is the start to a French children's mystery series that gave me extreme Enid Blyton – or, for my fellow Germans out there, Die drei ??? – vibes. Basically, you follow a gang of kids solving all kinds of crimes, and I was all here for it!
In this particular installment, our protagonist Tidou's father gets a job in Lyon, which forces Tidou to move from his family's big house in the countryside to a small apartment in the city. Even worse, he has to leave his dog Kafi behind, since their new landlord doesn't tolerate any pets. However, together with his new friends, Tidou soon hatches a plan to smuggle Kafi into the city – only for things go terribly wrong when Kafi never arrives…
Overall, I had a ton of fun with this! Sure, I didn't think the story was all that deep, and, rather than Tidou and his friends slowly uncovering what happened to Kafi, I think I would have preferred having a bunch of suspects early on – I love systematically solving mysteries! – but on the bright side, I actually understood things without ever having to consult the dictionary! This has exactly the right language level for me, and since I also really enjoyed the camaraderie between Tidou and his friends, I will most definitely be reading more of these if I can get my hands on them!
---
Pariah's Lament by Richie Billing (3/5 Stars)
When the author of this book reached out to me and asked whether I would like a free e-copy for review, I just couldn't resist. It was fantasy, and it sounded political! And character-driven! You guys know I'm an absolute sucker for character-driven political fantasy 🥰
And, although Pariah's Lament didn't end up blowing me away, I nonetheless enjoyed reading it. The world-building had me intrigued immediately, and I was soon swept up in the stories of Edvar, a young advisor trying to live up to his father's legacy and protect the ruler of his country, and Isy, a girl who has always been ridiculed due to her appearance and now had the fate of an entire people in her hand.
That being said, I do think the book could have been a whole lot better if the plot and character relationships had been more complex. Everything that happened happened extremely quickly, with little to no foreshadowing, and I really wish there had been more interactions between the different characters.
Still, it was a fun book, and if you'd like to see my more in-depth thoughts, you can check out my full review here.
---
Spinning Silver by Naomi Novik (5/5 Stars)
You guys!!! 🤗😍😍😍🤗 I am so in love with this book that I just know I need to buy myself a physical copy and read it over and over again. And again. And again.
Spinning Silver is magical. It is beautiful. The winter fairytale vibes are off the charts, the writing is positively gorgeous, and the characters! 🥰 I just love everything about it, and I am very mad at myself for believing people who said it wasn't as good as Uprooted – because that is probably my biggest reason for putting Spinning Silver off for so long.
BUT THE PEOPLE WERE WRONG! Spinning Silver is, in my opinion, a million times better than Uprooted, even though I did like the latter. A multiperspective Rumpelstiltskin retelling with a Slavic twist, it ensnares you with the tale of a Jewish moneylender, a girl desperate to escape from home, a duke's daughter unwilling to marry the tsar, a demon, and fey-like creatures called the Staryk, who roam the woods, create harsh winters, and punish anyone who takes what is rightfully theirs.
My thoughts can be summarized as follows: All comparisons to the Winternight trilogy are justified, and I think you should most definitely read this.
---
A Court of Frost and Starlight (A Court of Thorns and Roses #3.5) by Sarah J. Maas (2/5 Stars)
Why the heck did you even read this? you might ask. Well, maybe because SOME PEOPLE (**glares**) told me that I couldn't truly appreciate the brilliance of the character development in A Court of Silver Flames without first having read this novella, and that my unfavorable views on the oh-so-wonderful Goodreads Choice Awards winner might change if only I gave it a chance.
Well, I read it. I am, however, very unsorry to inform you that A Court of Frost and Starlight did not change my views whatsoever. Rhysand is still a horrible person, he and Feyre are just about the most unsuitable rulers I have ever come across, Sarah J. Maas does not know how to write trauma that does not involve rape, and everyone's obsession with sex is nauseating. The only post-ACOFAS good thing I have to add about ACOSF is that it was, at least, better than this novella. Seriously, the only plot ACOFAS had was introduced again in ACOSF, so why did we even need it? For the benefit of passages like this, I suppose:
"Last week had been so stupidly busy and I'd been so desperate for the feel and taste of her that I'd taken her during the flight down from the House of Wind to the town house. High above Velaris – for all to see, if it weren't for the cloaking I had thrown into place. It had required some careful maneuvering, and I'd planned for months now on actually making a moment of it, but with her against me like that, alone in the skies, all it had taken was one look into those blue-gray eyes and I was unfastening her pants."

A Court of Frost and Starlight, p. 19
I'll spare you the rest. I honestly don't know whether I should be highly concerned, disgusted, or laughing hysterically 🙈🙈🙈
Anyway, this book gets an extra star just because of how entertainingly bad it was, but I am NEVER, never, never, EVER reading this again.
---
So yeah, that was it for my insanely long December wrap-up 😂
If you're still here and actually read through any of my rambling, I would love to know your thoughts down below! Have you read any of these books? If so, do you agree with my thoughts on them? What was the best thing that happened to you in 2021? What are you looking forward to in 2022? Feel free to tell me in the comments!