So… I may not have posted anything in forever, but that doesn't mean I haven't been reading or writing. Granted, I was a little busier than usual in 2017, what with my bachelor's thesis to write and studying abroad in Virginia, so I read a little bit less than I usually do.
However, less than usual is still a lot! Overall, I read 101 new books this year (I never count my rereads, so I have no idea how many those were), and there are 17 I would like to share with you today. Yes, I did pick 17 because "Top 17 of 2017" has a nice ring to it. However, I also did actually read that many books I liked. Don't go expecting 50 books in 2050 or something… I tried to rank them (the closer they are to the top of my list, the more I tend to like them), but honestly, there is not a big difference between the neighboring slots. Some books I liked equally, some a little more, but I can definitely recommend all of them, so don't pay too much attention to the order they're in.
With that out of the way, let's get into the books!
---
Scythe by Neal Shusterman
While I was obsessed with utopian and dystopian novels from about eighth to eleventh grade, I actually thought I had mostly grown out of them. The few dystopias I did read in the past few years seemed to be mostly unoriginal, with recycled plotlines and nothing that made them stick out to me. However, Scythe proved me completely wrong on that account – I adored this book and can safely say that it is one of my favorite utopian stories ever.
Set in the future, Scythe is a young adult novel that follows two teenagers, Citra and Rowan. In their world, technology has exploded, and Earth is governed by an artificial intelligence called the Thunderhead. The Thunderhead's leadership has managed to eradicate poverty, crime, disease and even death, creating the perfect utopian society. However, since the population still has to be kept under control, the scythedom was created. It is the only institution that is kept completely separate from the Thunderhead's control and is tasked with gleaning, i.e. killing, a certain quota of people per year to ensure that the population does not get too big. Although neither originally wants the job, both Citra and Rowan are apprenticed to become scythes.
Though the pace of the novel is rather slow (which is not bad at all, in fact, I tend to prefer this in novels, though I know it puts some people off), the plot is extremely engaging and we learn a lot about this future world and the training of a scythe. In addition, this book deals with many philosophical thoughts, such as who is "worth killing", how death can be made humane or appropriate for the victim, or if scythes should live in misery because of what they do or glean with pride instead, just as other citizens are also allowed to enjoy their occupations. In addition to Citra and Rowan's points of view, we get excerpts from the journals of different scythes, which add a lot of interesting ideas to this discussion. Although I have read complaints that the book is very black and white concerning who is good and who is evil, I did not read it this way. Yes, we are clearly supposed to root for one side, but I did find that the other side had convincing arguments too – the villains were well-developed, and I could see how one would support their cause. Also, our main characters sometimes made rash decisions or didn't think things through completely, which did make them flawed in my eyes.
Overall, Scythe has everything I could want from a book: a slower pace with great detail, training scenes, political intrigue, action, an engaging plot with several great twists, a subtle romance, good writing. I would definitely recommend it and the sequel Thunderhead, which came out this January and will probably be on my favorites of 2018 list, is just as good. I cannot wait for the next book in this series!
---
The Unseen World by Liz Moore
A beautifully told story about family and coming of age, The Unseen World takes place in several different time periods, depicting the life of Ada Sibelius and her father David. The majority of the novel takes place in the 1980s, following Ada's teenage years and her struggle to fit into society. David is a computer scientist and has homeschooled his daughter all her life, which means that Ada has a profound knowledge of mathematics and computers. However, Ada's life changes drastically when her father is diagnosed with Alzheimer's disease and she has to go live with one of his colleagues. For the first time, Ada has to go to school and interact with other children her age, and for the first time, she starts to question the way her father raised her. She also starts to learn that what her father told her about his past may not be true at all and struggles with the questions she has that he might never be able to answer. The only key to their family's past may be a floppy disk that David left for Ada, but Ada is unsure if she will ever be able to figure out how to decode it.
We follow Ada's journey as she grows up, finding her own way through life and discovering more and more about what David has kept from her. This is a heart wrenching and heartwarming tale about family, growing up, mystery, nerdiness, and love that will stick with me for a long time.
---
Station Eleven by Emily St. John Mandel
It seems like I rediscovered the dystopian genre this year – Station Eleven is another book that I absolutely adored. Written in beautiful, lyrical prose, this story begins with a performance of King Lear (Did I mention that I love it when books have Shakespeare plays in them?), during which the famous actor Arthur Leander dies on stage. A few weeks later, the world has fallen into chaos, as a deadly strain of flu is killing people all over the globe.
Station Eleven takes place during multiple time periods, before, during, and after the apocalypse. We get the perspective of Arthur's former wife, Miranda, who pours out her soul writing a comic book series called Dr. Eleven. We get the perspective of Jeevan, a paparazzi turned emergency medic who tries to save Arthur and struggles to survive the flu outbreak. We get the perspective of Arthur's friend Clark, who is stranded at an airport after the apocalypse breaks out. And, most prominently, we get the perspective of Kirsten, who acted in King Lear as a child and who, twenty years later, is part of the Travelling Symphony, an orchestra/theater group that travels around North America to perform Shakespeare.
If you are looking for a post-apocalyptic novel that features lots of blood and gore, this book is not for you. However, if you want beautiful, poetic writing, a book that questions what it means to be human and what holds us together in the face of tragedy, a book about the importance of art, the dangers of fundamentalism, then this is perfect . Plus, there are several Star Trek references in this – although they aren't very relevant, I just thought that was really cool! Also, I got to meet Emily St. John Mandel last year and actually ask her some writing related questions, which was absolutely amazing. I'm still fangirling about it right now 🙂
---
The Strange and Beautiful Sorrows of Ava Lavender by Leslye Walton
This is yet another book with absolutely beautiful writing. It is a magical realism novel in which Ava tells the story of her family, starting with her grandmother Emilienne who emigrated from France to New York as a child and then moved west after tragedy befell her family. The story then continues with Ava's mother Viviane, who grew up in the same small town Ava did. Thus, the first two-thirds of this book are told in a detached, omniscient style that may not work for everybody, but that I adored.
The style stays much the same in the last third, but the narrative switches to first-person as Ava recounts what her own childhood was like. Since Ava was born with wings and her twin brother Henry is autistic, their mother has kept them sheltered and secluded for all of their lives. However, when Ava is a teenager, she decides she wants more from her life and tries to show that she can belong, even with wings.
This is a heart wrenching story about family and love. Deeply metaphorical, the novel focuses a lot on what a good relationship really is, but also what can happen when love goes wrong. While extremely lyrical, this is also a very dark book, and maybe not for the lighthearted. I should mention here that this book deals heavily with the subject of rape and has very graphic descriptions. These do the topic justice and definitely get the reader thinking about things that are wrong in our own society, but may not be for everyone.
---
The Queen of the Tearling by Erika Johansen
Fantasy is probably the genre I read the most of, so this was a welcome surprise. Lately, I've been finding it harder and harder to find a good fantasy story that isn't exactly like or extremely similar to what I've read before.
This book was certainly something new and is not the right book for someone looking for a traditional fantasy – because this trilogy is a real genre bender. It combines a medievalesque fantasy setting with a post-apocalyptic future and there are also science fiction and even horror elements, especially in the later two books.
However, at the core, this is still fantasy, following Kelsea Glynn as she steps up to become the Queen of the Tearling, which is one of the kingdoms in this world. Although she was trained to be queen, Kelsea has spent her whole life away from court and people other than her two foster parents, to ensure that she safely reached adulthood. Now, she must learn what it is like to rule not in theory, but in practice, and also deal with a rivaling neighbor kingdom that the Tearling has been supplying with slaves for centuries. Although she is very insecure at first, Kelsea must learn how to be a strong ruler, and what it means to be responsible for her kingdom. (Also, just a side note, but in this world, the Harry Potter books have become classics – it's mentioned in like half a sentence, but I loved it.)
This is a great political fantasy with interesting, flawed characters and I absolutely adored the first two books and the majority of the third book. If I had stopped twenty pages before the ending of The Fate of the Tearling, I would consider this trilogy one of my favorite series of all time. However: the ending. I'm really sorry to have to say so, but I absolutely hated it, and I think it was probably the most disappointing ending I have ever read to any book series. This makes me extremely torn about the series as a whole – I loved everything else (which is why the first book also made this list), but the ending just really tainted it for me. I'm not sure if everyone would feel the same, so if the series interests you, I would still really recommend reading it. I just felt extremely let down by the conclusion, even if the rest of the trilogy was amazing.
---
Eliza and Her Monsters by Francesca Zappia
This is another young adult novel that I really enjoyed this year. It follows Eliza Mirk, who is the creator of an extremely famous web comic called Monstrous Sea. However, Eliza has kept her identity a secret and suffers from social anxiety, which means most people only know her as an awkward, withdrawn weirdo. The only friends Eliza really has are the people she has met online through the Monstrous Sea forums; something that her parents continuously nag her about. Then one day, one of the most popular fan fiction writers for Eliza's comic transfers to Eliza's school and the two of them strike a tentative friendship.
This story is extremely relatable, but also deals with important topics such as what it means to be the creator of something and if an author owes it to their fans to publish the type of content they ask for and interact with them. It has great representation of anxiety and what it is like to be part of a fandom and overall, I really enjoyed it. I did have a little bit of an issue with one of the characters' reactions to finding out who Eliza really was (this character suddenly seemed to sway from one extreme to another for the sake of plot convenience), but other than that, it was everything I didn't know I needed. I think that if you liked Rainbow Rowell's Fangirl, you will also really enjoy this (although I do think that Fangirl is still better 😉 ).
---
Strange the Dreamer by Laini Taylor
Oh my, the writing! I already loved Laini Taylor's writing in her Daughter of Smoke and Bone trilogy, but it is even better in this. This is a slow, lyrical and whimsical story, with a beautiful mixture of magic, hope, love, death, betrayal, hatred, and revenge.
This story follows two characters' perspectives, but I will only mention one of them here because the other one could be considered a bit of a spoiler. Lazlo Strange is a librarian and for his whole life, he has been obsessed with the city of Weep. Everything about it, even its true name, has been forgotten, and there are only legends and obscure references left. Lazlo catalogues everything he can find about the city and when one day, he gets the chance to actually go on an expedition to Weep, he knows that this is all he has ever dreamed of.
The story, the world building, everything about this book is amazing. The only complaint I have is a personal thing – there is a romance subplot in this and while I really enjoyed it, I did think that it took over the latter half of the novel a bit too much for my liking. I would have liked it more if there had been more focus on exploring Weep and learning about the city. However, like I said, that's a very subjective thing to criticize and I adored this book nonetheless. I definitely recommend it!
---
Nevernight by Jay Kristoff
Finally, an assassin that actually kills people! After my disappointment with the Throne of Glass series, this is exactly what I needed.
This is a fantasy story that seems to be inspired in part by Venice and Ancient Rome and it follows Mia Corvere, whose father was executed after attempting to seize power together with another man. Mia's mother and younger brother were then imprisoned, leaving Mia an orphan intent on revenge. Mia gets taken in by an assassin, who trains her and sends her on to become an acolyte at a school for assassins, where Mia trains in killing and the various arts that go along with it.
The novel has a really cool school setting, incredible world-building, wonderful poetic writing, mystery, and, quite frankly, lots of smut – but who doesn't enjoy some steamy romance every now and then? In addition, Mia has a mysterious ability to control shadows and has a shadow cat, Mister Kindly, as a constant companion who is equally intriguing and witty. The only thing I didn't really like about this book was the fact that it has footnotes with additional background on the world. The footnotes are very interesting, but since I always felt compelled to read them right away, it sometimes tore me from the flow of the story. It was a unique format and worked with the way the story was told, but personally, I would have still preferred it if the information was integrated directly into the narrative or something. That's a really minor point, though, and on the whole, I loved this. The sequel, Godsgrave, is also excellent, but I read that this year, so I won't go into further detail about it here 😉
---
Far from the Tree by Robin Benway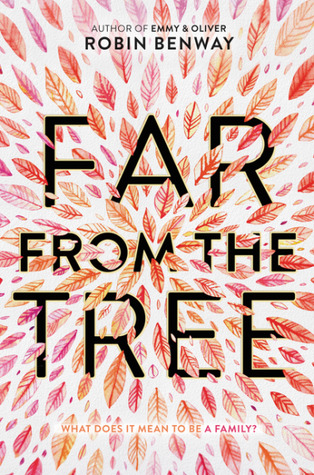 It came as a big surprise to me how much I liked this book, as it seems to include every cliché problematic topic that can concern teenagers – teenage pregnancy, divorce, alcoholism, aggressive behavior, slut shaming… The list just goes on and on, but the topics were handled extremely well and not once did I feel like this book was becoming "tropey" and too cluttered with problems. Instead, this was a beautiful story about family that even managed to make me cry (or at least tear up – I don't think a book has ever made me cry full out) – which is an enormous compliment, because I hardly ever cry when reading. The number of books that have managed that can probably be counted on one hand.
Far from the Tree follows three biological siblings, Grace, Maya, and Joaquin. Grace and Maya were adopted at birth, but into two very different families, while Joaquin has been shifted from foster family to foster family his entire life. When Grace becomes pregnant at sixteen and decides to put her own child up for adoption, she feels the need to reconnect with her biological family and reaches out to Maya and Joaquin. This story follows the siblings' journey as they get to know each other and struggle to find their place in their families, and it is equally heartwarming, cute, and sad.
Far from the Tree also has some excellent diverse characters – their diversity never felt forced, but a natural part of who the characters were, which I really appreciated. Especially in young adult literature, I often feel as if authors want to shove it in readers' faces that their characters are diverse and end up emphasizing that diversity so much that it gets annoying – thankfully, this book didn't fall into that category.
---
Exit West by Mohsin Hamid
This, again, is a book with absolutely stunning writing and one of the few books I read this year that has an omniscient point of view. The story follows Nadia and Saeed, two young people from a country that is never named but is hinted to be somewhere in the Middle East. While Nadia and Saeed are slowly falling in love, war suddenly comes to their country and they are forced to flee and leave it behind.
This story makes excellent points about the ongoing refugee crises and is a beautiful tale of humanity, love, and friendship. There is also a slight element of magical realism to this book, as there are certain doors that the refugees use to travel. I'm not really sure if I liked this or not (sometimes I would have liked to see more of their journey, but the doors also added some nice metaphorical meaning that I spent a lot of time thinking about) but I certainly did like everything else about this. This is an important book and it would do the world a whole lot of good if more people read this.
---
Lord of Shadows by Cassandra Clare
There's not much I can say about this book, since it is part of an ongoing series and giving away too much of the plot would certainly spoil Lady Midnight and probably also parts of the Mortal Instruments and Infernal Devices series. Suffice it to say that this has everything one has come to expect from a Cassandra Clare novel: Shadowhunters, faeries, diverse characters, lots of action, forbidden love.
This new installment in the Dark Artifices series was certainly a lot of fun and I tore through this book because I had to know how it ended. Out of all of Cassandra Clare's series, this is probably my favorite. Her writing has definitely grown a lot compared to her earlier books, I love the family aspect that this series has, and I also enjoy that the characters in this are no longer all perfect and good-looking. I would recommend the series to anyone who likes action-packed young adult fantasy that still has a bit of depth and politics to it and doesn't shy away from tragedy. I would recommend reading both the Mortal Instruments and the Infernal Devices first, but I think it is also possible to understand this if you don't. However, you'll definitely get spoiled for the first two series – a lot.
My only complaint about this is that some of Cassandra Clare's plotlines are starting to get a bit repetitive (like the forbidden love aspect; but, to be honest, I'm still trash for it anyway…) and that I wished that this had delved a bit deeper into the political aspects of the world, as the ongoing conflict between two of the magical factions is extremely interesting and could have had a lot more focus…
---
The Hate U Give by Angie Thomas
I probably don't have to say much about this book, since everyone has been raving about it anyway. In this case, though, I'd say the hype is justified.
The Hate U Give follows sixteen-year-old Starr, whose childhood friend Khalil gets shot by the police when they are pulled over while driving. The novel focuses on the way Starr, her community, the whole population, and the media deal with Khalil's death and how Starr slowly begins to realize that she has to find her voice to point out the injustice going on.
This book is definitely extremely relevant to the current political situation in the United States, but it is also so much more than that. It is about Starr being torn between her poor black neighborhood and the fancy white high school she goes to. It is about her finding out who her friends are. It is about her place in her family, which is one of the greatest families I have seen in YA in a long time. If you haven't already, pick this one up!
---
The TodHunter Moon Trilogy by Angie Sage
Yes, I know. It took me forever to pick this up considering how much I love the Septimus Heap series. I don't really know why I never read it sooner. I think somehow the name TodHunter Moon seemed so strange that I never prioritized it while book shopping, but now I have finally read it! And I love it!
This is a great continuation of the world of Septimus Heap – we get a lot more background, the scope of the world expands, and Tod, as Alice TodHunter Moon prefers to be called, is an extremely likeable main character. All our favorite characters from the original Septimus Heap series also still play a large role in this, which is something I absolutely loved. I did think the final book was not as epic and action-packed as the other two, but it was still a really solid conclusion and I can recommend this series as a whole. These books all have such a unique plot and concepts I have seen nowhere else and I definitely think anyone who likes to read middle grade fantasy will enjoy this. However, you do have to read the Septimus Heap series before you read this – I don't think you will be able to follow along otherwise. But, since Septimus Heap is amazing, with lots of magyk going on in and around the wizard tower, that is not a bad thing at all…
---
Kindred by Octavia E. Butler
I now know that this is actually required reading in a lot of US high schools, but this year was actually the first time this book came to my attention. I also had to read this for a class during my semester abroad and I loved it (and immediately started reading more of Butler's books – I even wrote my term paper on Fledgling, which is also excellent)!
This book follows Dana, a Black woman who lives in California with her white husband Kevin in the year 1976. One day, Dana is transported into the past, where she rescues a little boy from drowning. Several more visits into the past ensue, and Dana learns that this boy, the son of a plantation owner in Maryland, is her ancestor Rufus, whom she must protect as he grows up to ensure her own future. This novel has a lot of depth and provides much food for thought on the subject of slavery and the role of African Americans in the antebellum South and the 1970s. It made me think a lot about what it means to be (un)able to recover one's past, the sacrifices that go along with speaking up against injustice, and the way society around us shapes who we are. This book is thought-provoking, but at the same time, it has a very engaging plot. I could not put this down.
---
The Diviners and Lair of Dreams by Libba Bray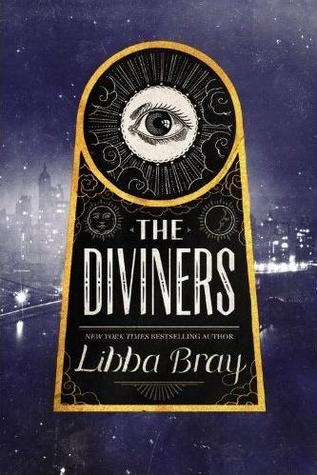 When I heard people talk about these books, I was never that intrigued. Sure, they gushed about them, but somehow, they still sounded like some boring paranormal crime novels to me. That, however, does not even begin to describe this series. I picked this up from the library because I didn't really have anything else to read and was absolutely invested.
This story takes place in the 1920s follows our main character Evie, who gets sent to live with her uncle in New York due to some trouble she caused in her hometown. While Evie is in New York, a series of murders is committed. As they seem to be linked to some kind of paranormal cult, Evie's uncle, who owns an occult museum, gets asked to help the police investigate. And Evie realizes that her supernatural gift which enables her to learn people's secrets from objects that belong to them, might just help her catch the killer.
The Diviners (and also the sequel Lair of Dreams) has an absolutely thrilling plot, but also loveable characters that form a diverse crew that made me laugh and gasp on several occasions. We also get to learn a lot about New York in the 1920s (it immediately gave me Fantastic Beasts vibes 😉 ), but the information is expertly woven into the narrative so that it never feels infodumpy. Though the writing may not be as beautiful as in some of my other favorites, it was still really good, and I will definitely be continuing on with this series!
---
Born a Crime by Trevor Noah
I didn't really know what to expect going into this – I just picked it up because I absolutely adore watching The Daily Show, which Trevor Noah hosts. However, I ended up really enjoying this and I also learned a lot about South Africa that I hadn't known before.
This is Trevor Noah's autobiography, in which he recounts his childhood and adolescence as the illegal child of a Black woman and a white man in an apartheid and post-apartheid South Africa. However, while the political situation of the country does influence the story, this is about so much more. It's about growing up. About what makes a family. About a teenager figuring out who he is and who he wants to be. And like we could probably expect from a comedian, a lot of scenes in this book are absolutely hilarious. I may have laughed out loud several times…
---
Just One Day by Gayle Forman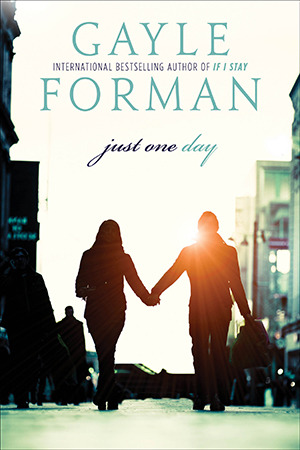 Did I mention that I love it when there are Shakespeare plays in books? This is another novel that has this element, following our main character Allyson who is on a tour of Europe with an organization called Teen Tours!. However, instead of staying with the rest of her group, Allyson spontaneously decides to go to Paris with Willem, a Dutch boy she has only just met. She has a wonderful day there, but something goes wrong and everything seems to point to the fact that Willem has exploited Allyson. She returns to the United States, but still struggles to understand what happened that day.
This book is about growing up, adjusting to college, finding out what one really wants to do in life, gaining independence from one's parents and lots and lots of Shakespeare. It includes possibly the only case of instalove that I have ever found to be believable and that didn't annoy the crap out of me (although I was still a little skeptical, which is why this book is not higher up on this list). Would recommend, but I still like Forman's If I Stay duology more 😉
---
Have you read any of these? If yes, feel free to let me know what you thought of them!